The Academy of Woodlands PTA are fundamental to bridging the gap between the School and the Children and Families who are a part of the Woodlands Community. The PTA has a lot to offer, from various events in and around the school for our Children and Families, to offering a Preloved Uniform Shop.
For any further info about the Academy of Woodlands PTA please contact us by email at woodlands.pta@aow.uk.com or find us on Facebook @AOW.PTA.
A Note from the Chairperson
Welcome to the Academy Of Woodlands PTA!

My name is Julie, and I'm the Chairperson for the AOW PTA. I have two children that attend the school in Year 1 and Year 4.

The AOW PTA members are all volunteers - we are parents, teachers, friends or family of children at The Academy Of Woodlands. Our association is about much more than simply fundraising. The AOW PTA exists to provide closer links between home and school, and is an excellent way to bring staff, parents and friends together socially in support of the school, working towards a common goal.

It's fun too - just ask any of the Committee members or volunteers. Fun stuff like Movie Nights, Loved Ones' Day, Summer & Christmas Fayres, 50p Shop, Cake bakes, Ice pop Fridays, personalised Christmas stationary and so much more!

Parents and members of the school community are encouraged to get involved, even if they only have a small amount of time available. All families are automatically members of our PTA when their child joins our school. Any help or time you can spare would be very much appreciated!

Please join in the fun and games and get involved! We look forward to another year of happy, successful fundraising!
Kind Regards, Julie Hynds,
Chairperson of the AOW PTA
Committee Trustees & Ordinary Committee Members
| | |
| --- | --- |
| Julie Hynds | Chairperson |
| Shakira Lawson | Secretary |
| Jackie Wint | Treasurer |
| Trudie Farmer | Vice-Treasurer |
| Amanda Hynds | Comms Coordinator & Uniform Shop |
| Karli Walland | Teacher Liaison |
| Claire Deller | |
| Tracey Acott | |
PTA Newsletter
Please click below for the January PTA Newsletter:
PTA Events

We have teamed up with PTA Events, a web-based company which will make running and raising funds for the AOW PTA even easier. This is a one-stop-shop for parents where you can buy tickets, access our newsletters announcing upcoming events, volunteer and much, much more.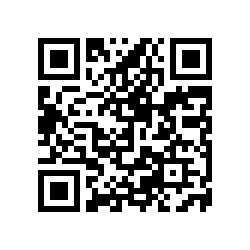 To use this system, you will need to register first. It is very simple to register:
1. Use our QR Code to take you to the page.
2. Register with our organisation code - aow.pta
3. You can register on your desktop following this link: https://www.pta-events.co.uk/aow-pta/
4. You will then need to be approved by our administrators (We are all working parents, so this may not be done straight away). Once approved you will then have access to our own AOW PTA website.
School Uniform
We have the opportunity to offer parents the choice to shop from our PRELOVED UNIFORM SHOP. This is school uniform that has been donated by parents because it still has lots of life to live, we can therefore offer it at a very reasonable price. Our shop is generally open for the last week of the month, but we are happy to fulfil requests via our Facebook page.

We also earn commission when name labels are purchased via Stamptastic or Stickins.
Hate the thought of ironing in labels to all your children clothes? You don't have to. We have also registered with STAMPTASTIC.
Every time someone uses this web address, https://bit.ly/STAMPME72DU, to make a purchase it earns the PTA a 15% commission and by using PTA code ME72DU you earn a £4.99 discount when purchasing the Deluxe Bundle. The bundle contains a Stamptastic Personalised Name Stamp, a Stamptastic Ink Pad and a White Fabric Pen. (Additional items can be added as required). The bundle costs £26.99, but on entering the PTA code (or visiting Stamptastic via the affiliate link) the discount of £4.99 will be deducted, so the cost of the Stamptastic Personalised Name Stamp, Stamptastic Ink Pad and the White Fabric Pen will be £22.
Stikins Name labels allow you to add stick-on name tags to your child's clothing, shoes, pen, lunch boxes, water bottles, and other school kit. Most name labels are stuck to the wash-care labels on clothing. Great for school uniforms, sports clubs and nursing homes; name labels help to reduce lost property and ensure your child returns home with their own uniform (and not someone else's).
How it works: Each order placed quoting the school reference number 25826 will provide our school with 30% commission. Go to https://www.stikins.co.uk/ for more information and to place an order.
Easyfundraising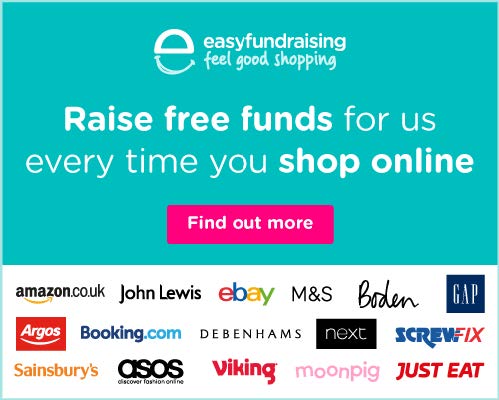 We've registered The Academy Of Woodlands PTA - Gillingham with easyfundraising, which means over 4,000 shops and sites will now donate to us for FREE every time you use easyfundraising to shop with them.
These donations will help SO MUCH, so please sign up to support us – it's completely FREE and doesn't take long.
To date £545.41 has been raised by parents of the school!
https://www.easyfundraising.org.uk/causes/woodlandspta/
Fun & Active Playgrounds
We've entered in the Fun & Active Playgrounds competition and are in with a chance of winning a playground transformation worth £3000 in time for the new academic year! We're crossing our fingers as the Silveri Sports Package includes 6 bright and colourful playground markings that encourage physical play and activity. With a Netball Court, Dance With Me, Active Trail, Jump Game, Dartboard and 4-Way Hopscotch – the range of markings can be used to enhance breaktimes and PE lessons!
Please click on the links below for information regarding the PTA Annual General Meeting Minutes, as well as the PTA Treasurer's Report.