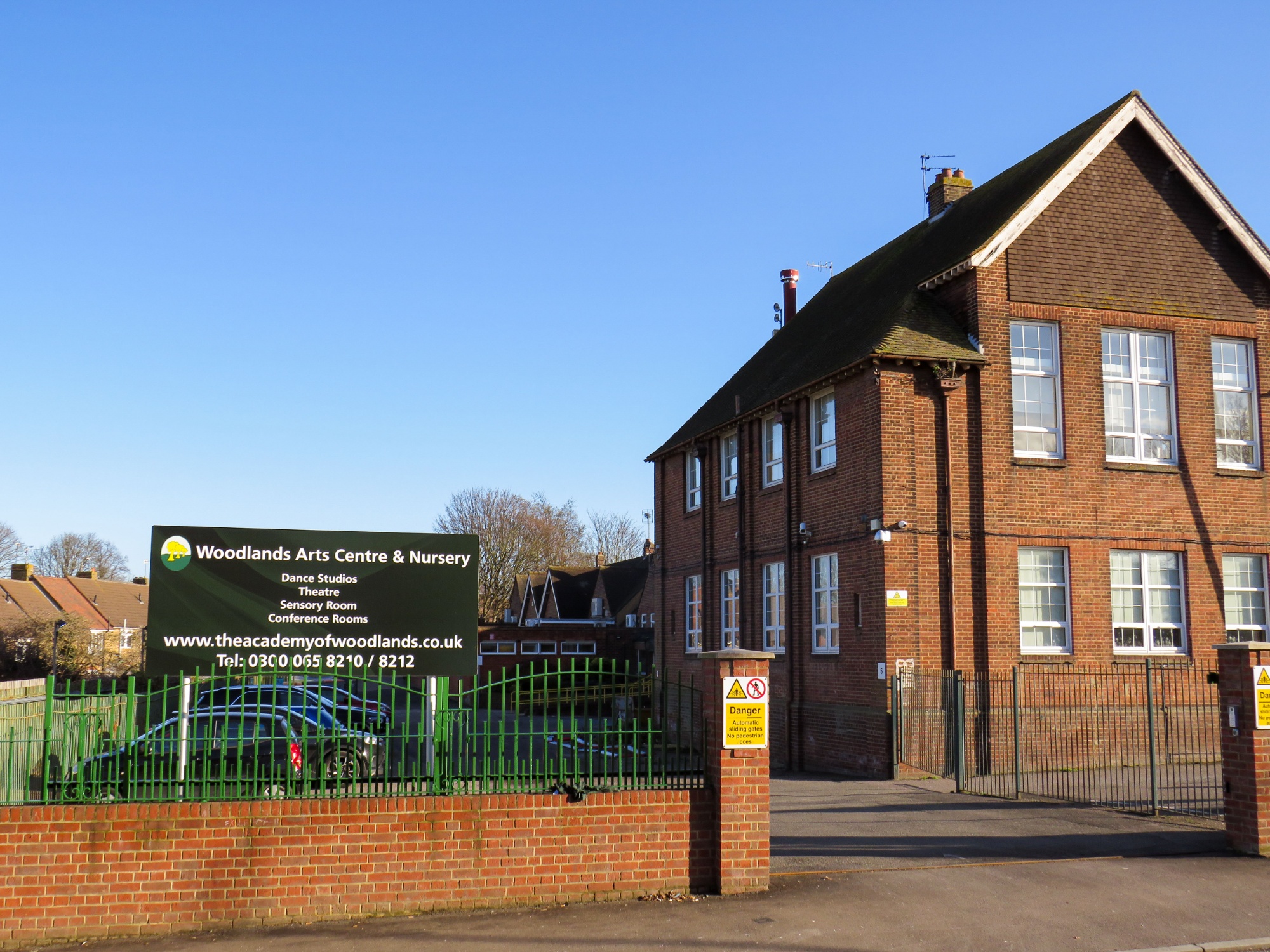 The Academy of Woodlands Arts & Sports offers a whole host of hireable spaces.
The Arts Centre offers hall hire, including four dance studios, two conference rooms, a music rehearsal space and a fully air-conditioned theatre, in Gillingham Medway. The centre is a hive of activity for a range of clients, offering a selection of activities and events. See our classes page for an up to date list of what's going on, and don't forget; Treetops Coffee Shop, is available to cater for your event.
The Academy of Woodlands Sports Centre consists of a sports hall, 3G football pitch and a community gym. All of our facilities are used by a wide range of groups, offering a selection of activities for all ages. Go to our classes page to find out more about what goes on here.
Opening Times
| | |
| --- | --- |
| Arts Centre | |
| Monday – Thursday | 7.30am — 9.30pm |
| Friday | 7.30am — 9.00pm |
| Saturday | 8.00am — 5.00pm |
| Sunday | 9.00am — 4.00pm |
| | |
| --- | --- |
| Sports Centre | |
| Monday – Thursday | 8.00am — 10.00pm |
| Friday | 8.00am — 9.00pm |
| Saturday | 8.00am — 9.00pm |
| Sunday | 9.00am — 9.00pm |
Please see below for our Privacy Policy: